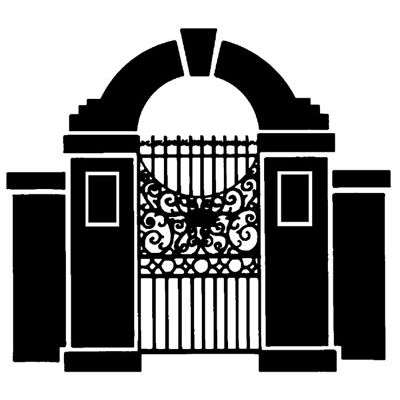 The Peter A. Jensen Endowed Memorial Scholarship
This scholarship was established in remembrance of Peter Jensen, a member of the Beta Alpha Chapter of Pi Kappa Phi Fraternity who lost his life as an undergraduate during the fall of 1970. Pete died because of a senseless act of violence that occurred on campus. The scholarship was created by the brotherhood of Pi Kappa Phi with the help of the entire NJIT/NCE Greek Community to honor Pete and to provide undergraduate educational support.


Please click HERE to download the current Scholarship Application for NJIT Greeks only.
---

The Al Brown Beta Alpha Chapter Investment Fund
Everyone who remembers Brother Al Brown knows that he was a Beta Alpha to the core. "He was our Leader!" stated Brother Jim Krucher at a past founders' day celebration. Each year a named scholarship will go out to an outstanding brother to honor Al Brown who did so much to lead our chapter including receiving Pi Kappa Phi's Highest honor the Mr. Pi Kappa Phi award. Al Believed all Beta Alphas should get the National experience by attending events like Supreme Chapter and Pi Kapp College. This fund will offset the expense of attending these national experiences and allow more Beta Alpha undergraduate brothers to attend. These National events give our students real world experiences that they would not normally get anywhere. They attend educational and mentoring sessions with varying levels of work experience from National Staff members to Ceo's of major corporations. The skill set learned by attending a Supreme Chapter Session is unparalleled anywhere but maybe a session of the United States Congress. Al Brown embraced the National experience and felt it was a necessary part of Beta Alpha's success and he was 100% right.
When you make your annual donation to the foundation you can earmark it for the Al Brown Beta Alpha Chapter Investment Fund. Please consider a donation to this worthy cause
To give to the Al Brown Beta Alpha CIF contact Tom Atwood tatwood@pikapp.org at the Pi Kappa Phi Foundation (Remember to earmark your donation Al Brown Beta Alpha CIF)
---
Are you Already donating to the Pi Kappa Phi Foundation?
If you are currently giving to the Pi Kappa Phi foundation that money will be put in a general fund and shared by every chapter in the fraternity which is great for the national fraternity, earmarking it for the Al Brown Beta Alpha CIF restricts its use for Beta Alpha while still giving you the same overall giving credit.
Earmarking it for our chapter continues to help the overall fraternity increasing the total pool of monies in the foundation.

When you are solicited by the Pi Kappa Phi Foundation for a donation in the memo section of your check write Al Brown Beta Alpha Chapter Investment Fund.

Mail to: (Remember to Earmark your check Al Brown Beta Alpha Chapter CIF fund)
Pi Kappa Phi Foundation
P.O. Box 240526
Charlotte, NC 28224