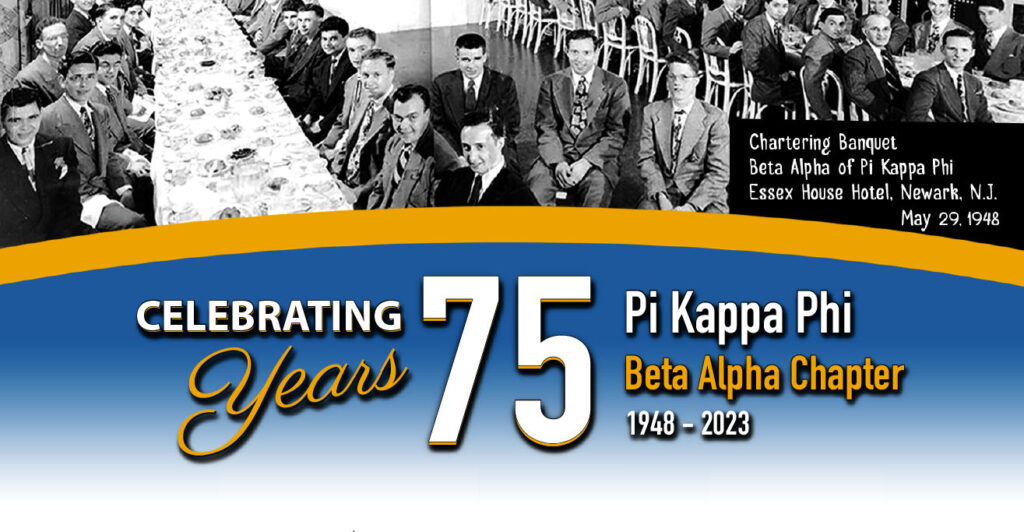 Friday evening June 2, 2023

Pre-Celebration Reception
6:00pm at Beta Alpha Chapter House
5 Greek Way, NJIT Campus

Celebration Gala
7:00pm at NJIT Wellness and Event Center on Warren & Lock Street directly facing the Beta Alpha Chapter House
All Registrants will receive an email with parking and other details as we get closer to the event.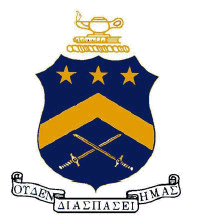 Undergraduate Co-Sponsorship Appeal
Our Undergraduate Chapter is doing fantastic. They are an outstanding group of leaders and maintain an average chapter GPA of 3.23 (spring 2022). They are the largest chapter on campus, all the rooms in the house are filled and the chapter is financially solvent. The chapter has been recognized by NJIT and Pi Kappa Phi National with the following awards:

2020, 2021, and 2022 NJIT Greek Chapter of the Year

2022 NJIT Greek Week Champions

Pi Kappa Phi Champion Master Chapter Award 2021

Pi Kappa Phi Founders Award 2021 (top 7 national chapters)

75th Anniversary Gala is unlike any chapter event ever planned and our undergraduates want to participate. However, the full event ticket cost of $160 is a challenge for them. The undergraduates will each pay $80 for this event (half the registration cost)
Please consider an $80 contribution to co-sponsor one or more undergraduates for the remaining half of the cost to attend this once in a lifetime Beta Alpha event! All co-sponsors will be recognized at the Gala. Thank you for your consideration.

Please email your table seating requests to 75th@betaalpha.com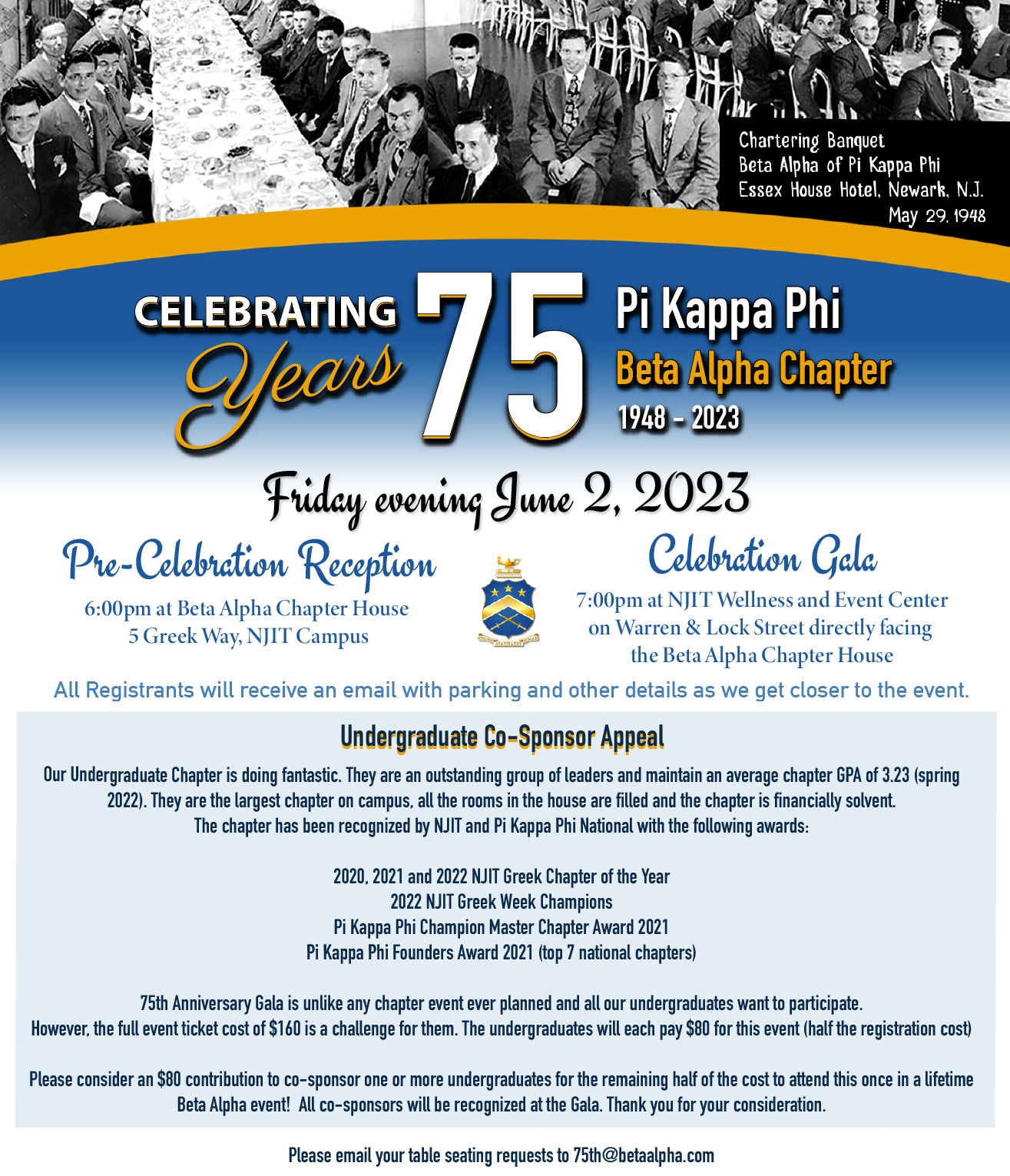 ---
Waiting for PayPal...
Validating payment information...
Waiting for PayPal...